Selling Your Home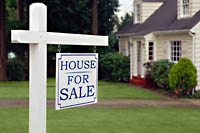 For most families, their home is their largest financial asset, and deciding to sell it is a big decision that involves a lot of preparation and work. When you're ready to sell it's important to have an experienced real estate professional handle the details involved in the successful sale of a home for top dollar.
As an experienced professional who has helped many Eureka residents sell their homes, I know how to handle every aspect of the sales process - from strategically marketing and showcasing your home to making sure everything's signed, sealed and delivered by the closing date.
Providing you with comprehensive, high-quality listing service is my top priority. So when you decide to sell your home, please contact me and let's get started!
I have a four-step plan to sell your home that guarantees results:
On Television: Your home will air on Homesource Cable channel 4 within 2 weeks. This is a very popular program for buyers.
In Print: I advertise in Home Magazine, On The Market & Coast Real Estate magazines & The Eureka Reporter, and do frequent open houses; I also generate professional color flyers on a state-of-the-art digital color laserprinter to put in weather-proof displays in front of your home that potential buyers can take with them that will not bleed if they get wet.
On The Internet: I am well computer-versed and have my ties into the very powerful and popular www.realtor.com website, the #1 visited website for Real Estate consumers. Our large office firm maintains a fine company website at www.communityrealty.net that will publicize your property.
Besides Realtor.com, I am affiliated with the nationally recognized Real Estate websites, www.homegain.com , www.housevalues.com , www.justlisted.com, & www.justsnooping.com). I consistently promote homes on Craigslist.com, Youtube.com, as well as Community Realty's banner ads on www.times-standard.com and www.tricityweekly.com. The home is also listed in the local MLS database for Realtors and public access MLS database located at www.harealtors.com.
Another exciting feature I provide is state-of-the art e-mail feedback so you can immediately see what potential buyers and their Realtors thought of the home and the price from www.homefeedback.com.
In Person: this includes announcing your home at weekly local Realtor meetings in Eureka, McKinleyville and Fortuna, doing Open Houses, telling my fellow office associates about your home for sale, and distributing flyers and sending e-mails and photos of your property to other realtors. My past experience in computers, journalism, professional publishing/graphics and photography are an asset to me in Real Estate and help give me the marketing edge when listing your home.
The following articles are a great place to start if you're looking for information about the sales process and how you can get more for your home when you decide to sell.
P.S. I am very responsive to phone calls and e-mails, and always carry my cell phone with me at (707) 499-4446. If you need anything from me, just call! I will promptly return your messages. I can talk or meet with you most any day of the week...I am flexible and accessible.
I am also one of the few Brokers locally with a toll-free number that clients can call me at 1-877-499-4446.